Based on a mandate from the Political Affairs Division IV of the Swiss Federal Department of Foreign Affairs (FDFA), the Mediation Support Project (MSP), a joint venture of swisspeace and the Center for Security Studies (CSS), ETH Zurich, was involved in the organization of a training workshop on conflict resolution and peacebuilding in Entebbe, Uganda. 40 members of one faction of the Sudan Liberation Movement (SLM) took part in the training, which took place from July 6-15, 2008.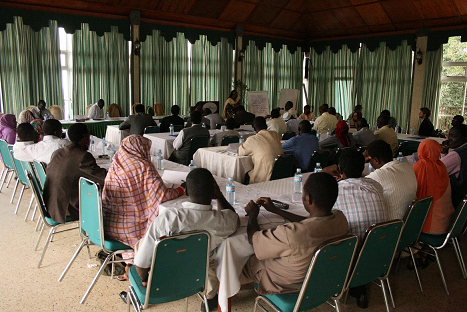 The main goal of the training was to contribute to the Darfur peace process by strengthening the political leadership as a preparation for a possible unification among the SLM and other Darfur movements. It also sought to enhance the primacy of political and peaceful means to deal with conflicts.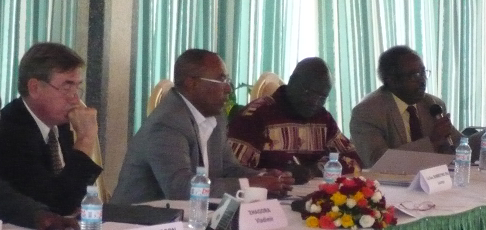 MSP acted as a partner of the Swiss FDFA and was in charge of the administration, planning, coordination, and co-facilitation of the workshop. In this endeavour, MSP closely collaborated with a local partner, the Centre for Conflict Resolution (CECORE) in Kampala, as well as the main facilitator, Dr. Mohamed Suliman, one of Sudan's most renowned scholars and expert on issues of environment and conflict.